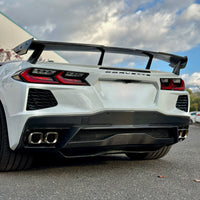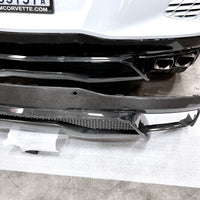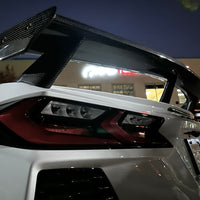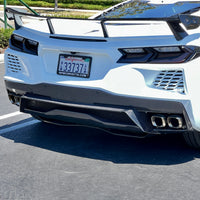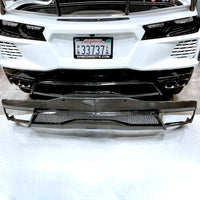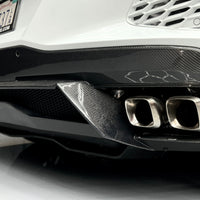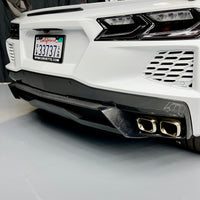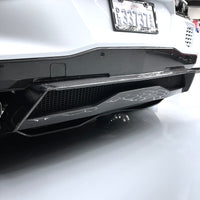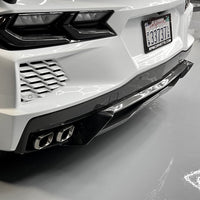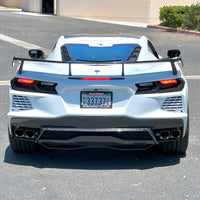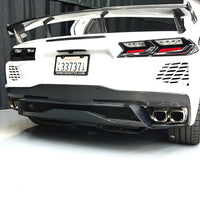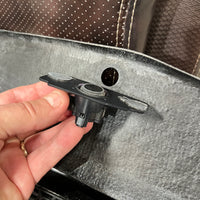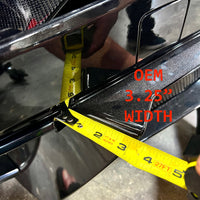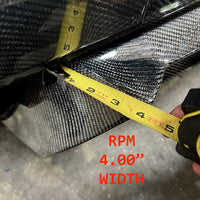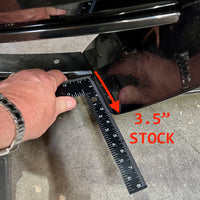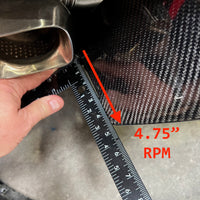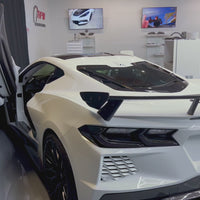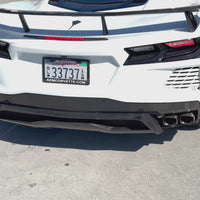 Corvette C8 Full Carbon Fiber Rear Diffuser
Description
Our Carbon Fiber Rear Diffuser is made from Real 100% Molded Carbon Fiber.
Our diffuser's design was based on the stock plastic black version found on all C8's.  To achieve a more aggressive look, we increased the size by 3/4".  This simply means the diffuser is larger by 3/4" when compared next to the OEM.  It gives the center airflow vertical flanges a more aggressive look along with the 2 outermost side flanges.  When compared to the stock diffuser when you look downward our spoiler is much more prominent.  (See the last 4 photos before the 2 videos in the images folder)
We designed our diffuser to increase downforce in the most minimal way (honestly, the downforce difference is not measurable).  Our goal was to produce and awesome looking carbon diffuser while reducing weight.  In doing so, we reduced the weight of the diffuser by more than 4 pounds and it looks amazing.  

Once you remove the rear bumper the installation is very easy.  All of the clips and slots for connecting it to the bumper are identical.  We have an installation video below that gives you the overall installation review and then details of the installation.  

Heat Sink Mesh:  Ours come with a built in Heat Sink Mesh, and it has a slightly larger pattern increasing airflow and it is made from high temperature resistant plastic.  
Our diffuser is not hydro dipped, but t is 100% genuine molded carbon fiber, which is hand-laid woven carbon fiber with no fiberglass or any other plastic add-ins. This has been designed for weight reduction, and it is not top layer carbon only, like some of our competitors.
VIDOEO:  Please watch out last 2 photos below as they are installed videos and we also are making a full installation video for the DIY owner.
Installation: 
Removal of the bumper is needed to install this spoiler, but not the rear wheels. A lift of some kind is needed.  Installation takes 1.5 to 2 hours and assembly is very simple.  We are making a DIY video soon.
Installation Information
As shown in the video, you will have to remove the rear bumper to install this spoiler. All C8 spoilers that are mounted on the rear bumper require bumper removal. Please follow all instructions provided in the video for removal and installation. The process can be quite intimidating however, with a basic toolset it is certainly achievable. We do recommend that this spoiler is professionally installed, although installation can be done in less than 2 hours.

Please watch our video below to learn more about installation.
Warranty
UV WARRANTY:
Our spoilers are coated with 3 coats of UV Protection. Over time without proper care from waxing or applying a nano-ceramic coating, this protection can be worn off. The warranty is limited to only 1 year, and slight yellowing is normal for carbon fiber when parked outside in direct sunlight. To extend the life of your spoiler, we recommend using a detail spray that enhances the UV protection. Also, Ceramic coatings will assist with UV protection, and we recommend Ceramic Pro.